Are you looking to start a book buyback website?  KobiBooks is designed to handle all of the complexities of running the backend of a buyback website which lets you focus on everything else.
Berding Consulting has been designing buyback websites since 2009 and has extensive experience in the buyback industry.  KobiBooks was born out of a desire to make it easier and faster for companies to add buyback functionality to either their existing site or as a brand-new site.
KobiBooks integrations with all necessary technology partners to handle everything your buyback website needs.  Sourcing Amazon data, handling customer shipping, payments, and even follow-up after the sale are all integrated.
You define how your buyback pricing works.  You can upload custom lists of books, you can setup rules that are evaluated for each book based on Amazon data, or you can do a combination of both.
KobiBooks has a built-in API so you can grant access to other companies like BookScouter.com to fetch your pricing information, and send more customers your way.
When the sale is completed, you can send payment via PayPal, Venmo, or automated physical checks via Lob.com.
Follow up with customers after the sale with MailChimp and Trustpilot to keep them engaged.
KobiBooks is also customizable and will continue to receive updates even after customization.  You can completely change the customer-facing front-end, and you can change the logic of how the backend works.
KobiBooks is the evolution of website buyback software, with 10+ years of experience all baked into highly scalable, robust, and proven platform.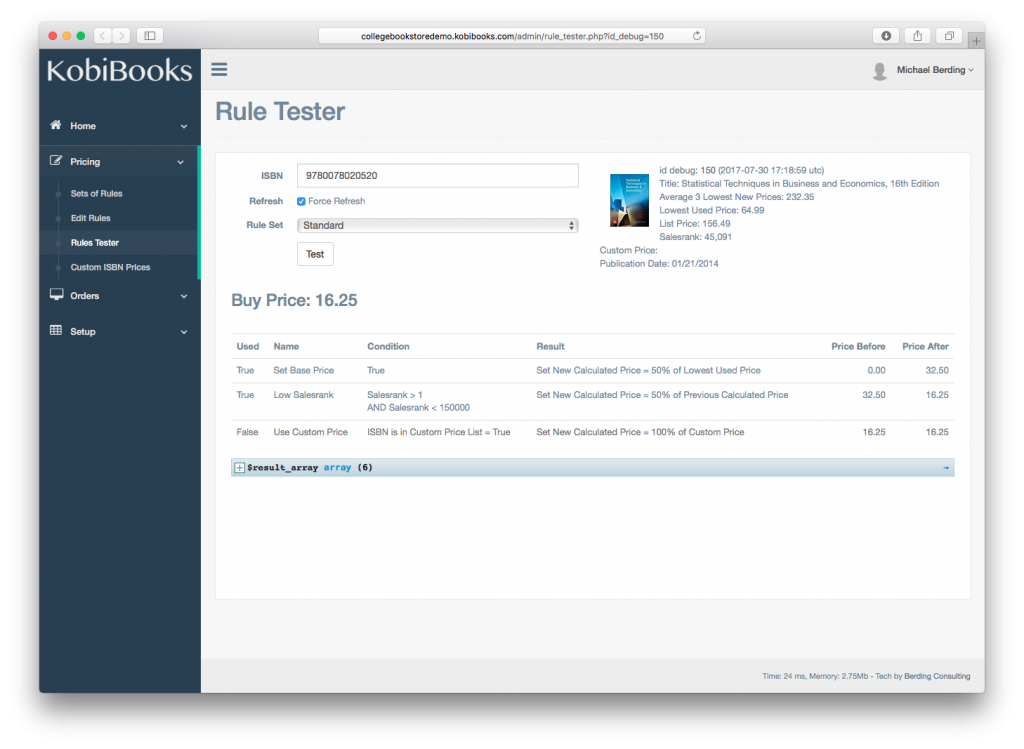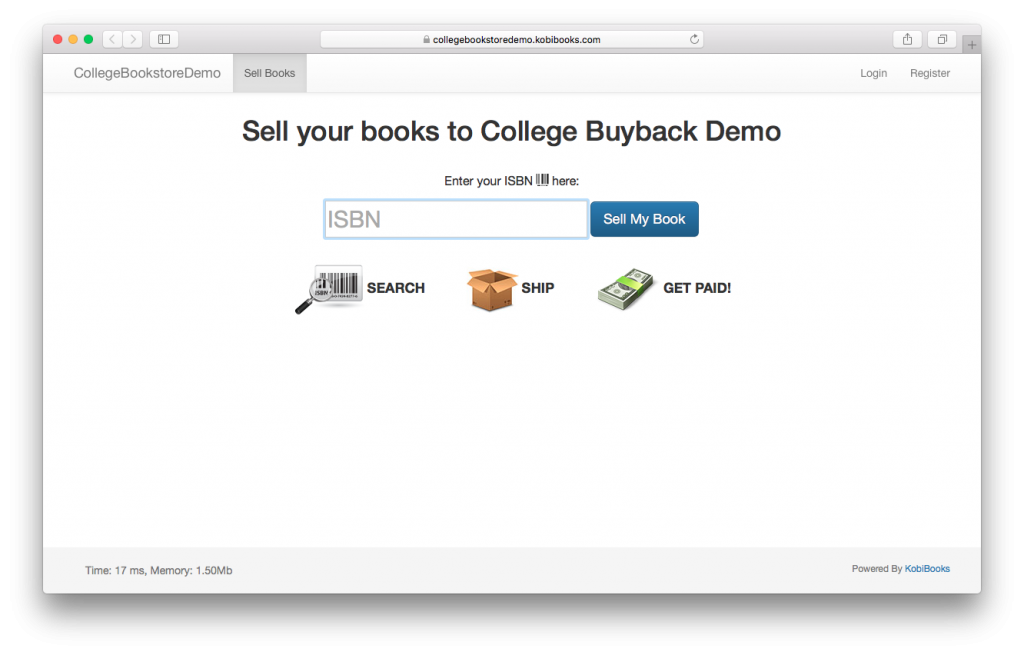 Integration Partners
Plans start at just $99/month